Queen Elizabeth II Memorial Shoot
Today's shoot was in commemoration of Her Majesty the Queen, with a 96 clay layout, the flag at half mast and a one minute silence before we started. The away midi on stand 4 was a bit of a tester and you had to get on with the incoming looper in the pit that was away and gone if you weren't ready for it. The left to right crosser on stand 5 also caused problems for a few. Thanks to all that came and we hope to see you all in two weeks time.
Todays shoot was a little more on the friendly side, with some good scores and several personal bests achieved. The wind affected midi overhead on stand one was no gimmie, and neither was the quartering right to left of stand nine, but other than that, nothing too testing in the layout. Well done to all that shot and we hope to see you in two weeks time.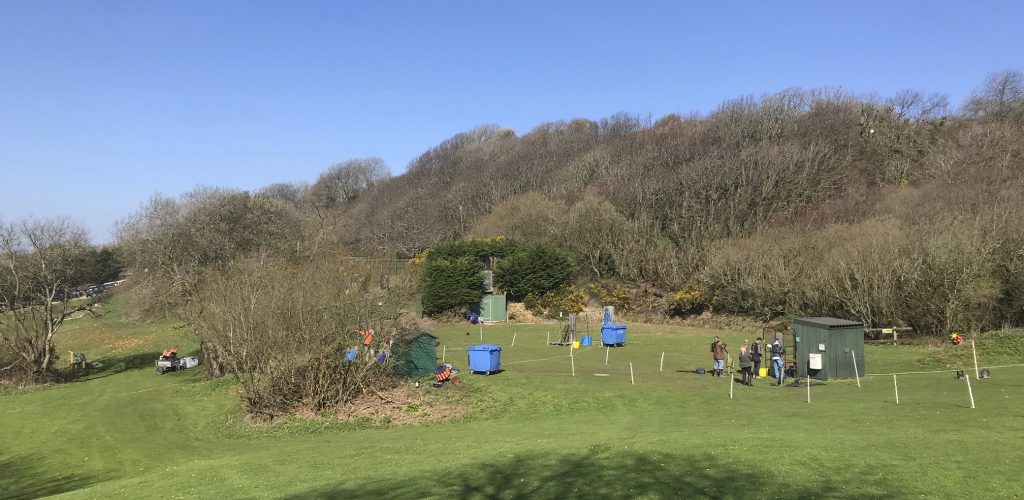 | Date | Sporting Fixture 100 Birds | Sporting Series | Trap Fixture 100 Birds |
| --- | --- | --- | --- |
| 02 Oct 22 | Sporting | Autumn 4 | DTL (R) |
| 16 Oct 22 | Sporting (R) | Autumn 5 | SB - Club championship |
| 30 Oct 22 | Sporting | Autumn 6 | DTL (R) |
| 12 Nov 22 | Sporting | SATURDAY Winter 1 | DTL |
| 27 Nov 22 | Sporting | Winter 2 | DTL (R) |
| 11 Dec 22 | Wappenshaw (bring a prize - win a prize | Winter 3 | DTL |
| 17 Dec 22 | Christmas Shoot | SATURDAY | DTL |
The Island Games will be in Guernsey in 2023, and a full schedule of shotgun events is proposed. https://www.iiga.org What we need to know, and quite quickly, is who would be interested in representing the Isle of Wight. Dates: 8 – 14 July 2023 Proposed Events: (both Mens and Womens events, individual and
Read More »